RUSSELL'S PROMISE: THE FOUNDATION OF EVERYTHING WE DO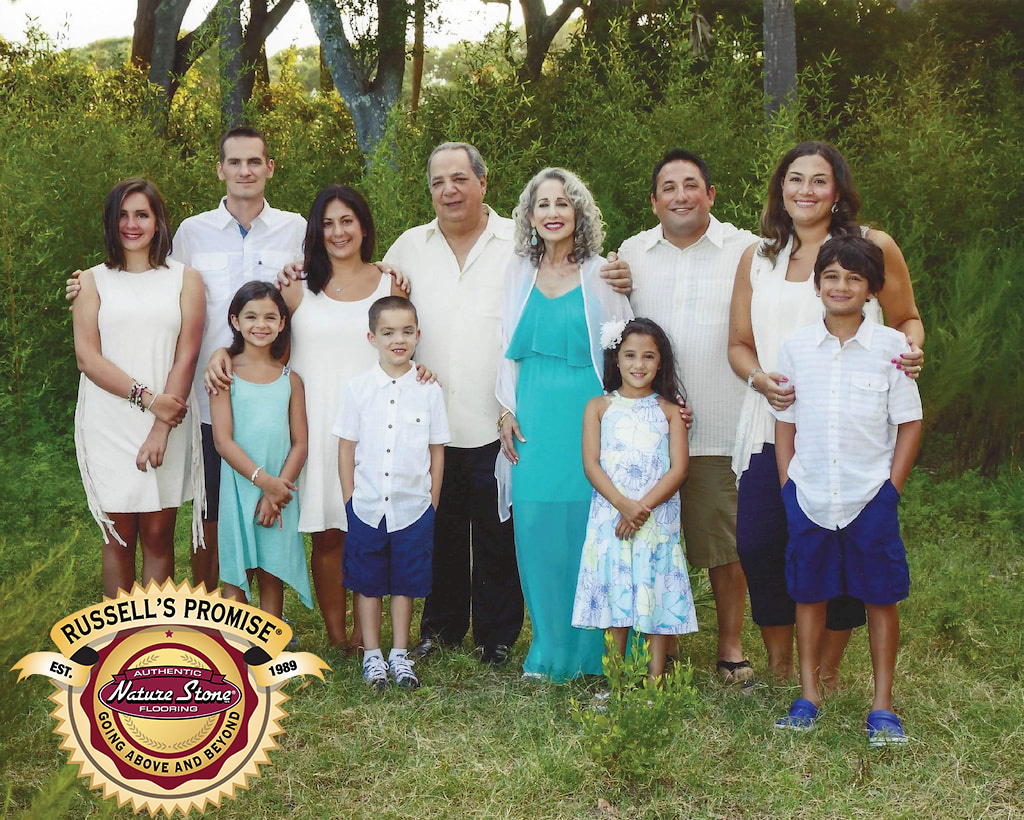 I was once driving my then 7-year old son, Russell, to hockey practice when I got a call from the office. We had an unhappy customer who was having an issue with an installation that we performed a decade prior.
We had upheld our contractual obligations to her and decided there was nothing more we could do. That's when I heard Russell from the back seat.
"Daddy, why don't you just take care of the customer?"
I chuckled and tried to answer, explaining that when you're an adult you have to make tough choices and even though you want to try to help everyone, sometimes you can't. This was one of those circumstances.
Russell thought about that for a few moments. I asked if he understood.
My heart melted when he said, "Daddy, if you don't help this person, God will be upset with you." I had no response.
For the next few days I found myself thinking about those words more and more.
When I was a boy, my father, also named Russell, started the NATURE STONE® business on the premise that "With God all things are possible."
He made it a point to satisfy each and every NATURE STONE® customer. It was this philosophy that paved the way for our company's Charitable Donation Program and Mission Statement, both of which are integral to what we do.
He taught me that we should be thankful for each and every one of our customers, and that they should always be made to feel special because without them there would be no NATURE STONE®.
Yaya (my grandfather), my father Russell, and now my son Russell…they were right.
In keeping with the traditions of my father, my grandfather, Andrew "YaYa" Masetta, and the counsel of my young son, I reaffirmed NATURE STONE®'s long-standing commitment of placing our customers first, doing the little things necessary to earn our customers trust and respect, and to ensure that all of our customers are satisfied with their NATURE STONE® experience.
That's Russell's Promise, and it guides us every single day.
Because when I say, "it's not just a floor, WOW®, it's NATURE STONE®!" – it's not just our tagline, it's our philosophy.
Mike Masetta
CEO
P.S. Any questions, comments, or concerns with your current, past, or future floor, fill out our customer service form and a member of our team will get back to you asap.