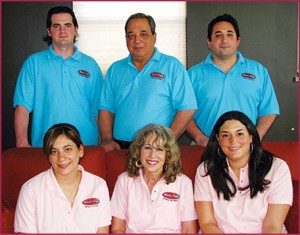 In 1989, Russell Masetta, founder and owner of NATURE STONE® floors, was looking for a way to reduce costly concrete repairs in his Concrete Doctor business. He began experimenting with epoxies, stone and various mixtures, believing there was some potential ingredient that could correct deficiencies in concrete. He found the answer. He engineered the design of a blend of natural color stones and specially formulated epoxy. His vision was now a reality. Russ called his new company, NATURE STONE®.
Stone and Epoxy Flooring Leader
NATURE STONE® is the leader in stone and epoxy flooring in America. Due to NATURE STONE®'s impressive rise to the top, in 2001 and 2002, the most desired prestigious Weatherhead 100, recognized NATURE STONE® as one of the fastest growing companies in Northeast Ohio while winning Weatherhead's Best Practices Award in 2002.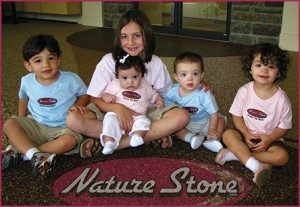 From the outset, Russ Masetta wanted NATURE STONE® to be one of the most admired companies in America. His professional strengths would come from his patent-pending epoxy. His personal and professional strengths would come from principled moral and ethical behavior of all of his employees coupled with NATURE STONE®'s role in the community.
Right from the start, Russ Masetta adopted the motto for the State of Ohio: "With God, All Things Are Possible" as a hallmark for his charitable donation program that donates 1% of each NATURE STONE® sale to the customer's charity of choice.  Due to his concern for his community, Russ Masetta received the prestigious Pillar Award for Community Service. He was also honored as a finalist in the Ernst & Young, Entrepreneur of the Year Award for both 2001 and 2002.
Exceptional Customer Service
NATURE STONE®'s over 50,000 customers understand worth. Russ Masetta begins each business day with his specially designed objective; make sure every NATURE STONE® customer finds magic in their NATURE STONE® floor. It's an idealism that defines the delicate balance of not only a happy NATURE STONE® customer but a fully-satisfied customer who will tell everyone how thrilled they are with their floor and NATURE STONE®'s customer service.
To learn more about our company and our NATURE STONE® Brand Flooring products, contact us today.